The Erickson Living Difference
Erickson Living's network of managed communities has been providing an unparalleled lifestyle to seniors for over 35 years. With 20 communities across 11 states, over 27,000 seniors now call these communities home. As one of the nation's most respected leaders in building and managing continuing care retirement communities, we've perfected our approach to helping seniors enjoy their independence and a live a happier, healthier life.
Erickson Living–managed communities have earned a reputation for being good neighbors to their surrounding communities. That's why so many of the communities are regularly recognized among the best places to live—and work—in their area.
For the past two years, Erickson Living has been named a Washington Post Top Workplace in the Baltimore-Washington area.  The three Maryland communities are consistently rated well amongst the residents, with the Charlestown community (Catonsville, MD) recently named as one of the top 5 best retirement communities in the state and one of Maryland's best employers.
The Erickson Living Advantage
At Erickson Living, we strongly believe in helping seniors maintain good physical, mental, and emotional health. We've been recognized for achieving the goal of providing exceptional care by the Centers for Medicare and Medicaid Services, who've provided five-star ratings to our continuing care neighborhoods and our Medicare Advantage health plan, Erickson Advantage.
Community residents and staff members are also actively engaged with local Chambers of Commerce and local government, and they support area schools and nonprofits by donating time and goods, and raising funds for local students, families in need, and volunteer organizations. In 2015, residents volunteered more than 1.2 million hours, giving back to charitable organizations in their community.
WHAT RESIDENTS ARE SAYING
At Erickson Living, we're helping seniors all across the nation live better lives.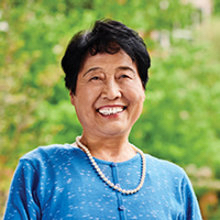 "The monthly service fee covers everything–even the little things like collecting the trash."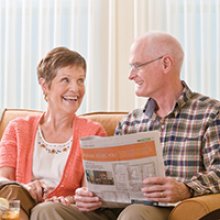 "You don't move in and stay in. You can still have activities that you do outside. It's really independent living."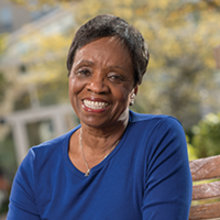 "There's absolutely nothing you could want for. It's all here!"