Traffic Plan and Enhancements Provided by Erickson Living
Please click here for a copy of the community presentation which we presented on June 15th. We clearly heard at the community meeting and our discussions with community leaders that traffic was the number one concern along Clarksville Pike to and including the intersection at Sheppard Lane. Therefore, our community enhancements centers around improving the traffic situation for everyone in the community that utilizes Clarksville Pike and Sheppard Lane.
Our Erickson Living team has worked with the state, county, and community leaders to understand the traffic issues surrounding the proposed Limestone Valley site. This includes all of the recommendations in the Clarksville Pike Streetscape Plan and Design Guidelines to address business traffic and congestion on Clarksville Pike. In addition, the Linden-Linthicum Lane and Sheppard Lane intersection issues on Clarksville Pike will be alleviated, along with the various safety concerns regarding any increased traffic in the area. Therefore, we believe our proposed solutions to the identified problems will greatly improve traffic flow in the area.
Fortunately, Continuing Care Retirement Communities (CCRC) typically generate substantially less traffic than most of the possible land uses. This is in part due to the fact that the majority of employees work staggered shifts, and because Erickson Living implements a significant transportation system consisting of shuttle buses, car services, etc. for onsite and offsite trips. In addition, our proposal includes multiple access points, along with pedestrian connectivity, to help alleviate any traffic issues.
Transportation Enhancements
Please click here to view the complete traffic study.
Issue # 1: Business traffic and congestion on Clarksville Pike
The current Clarksville Pike configuration results in a lot of business traffic and congestion, which would become further problematic in the future. Therefore, our plan is to provide an alternate and safer access to Clarksville Pike via a proposed Linden-Linthicum Lane intersection.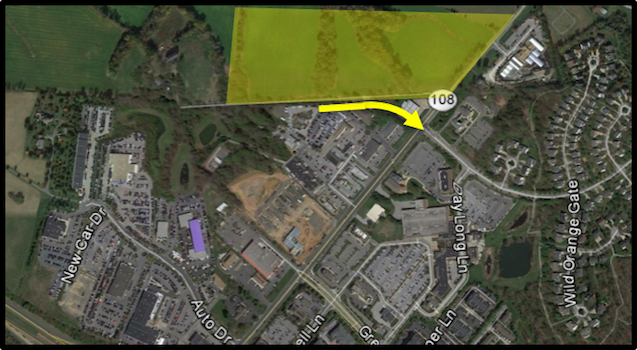 Issue # 2: Traffic delays at Linden-Linthicum Lane
The intersection of Linden-Linthicum Lane and Clarksville Pike results in a lot of traffic delays and backups, which are already an issue for the area. Therefore, our plan is to fund and install a traffic signal to better control the flow of traffic.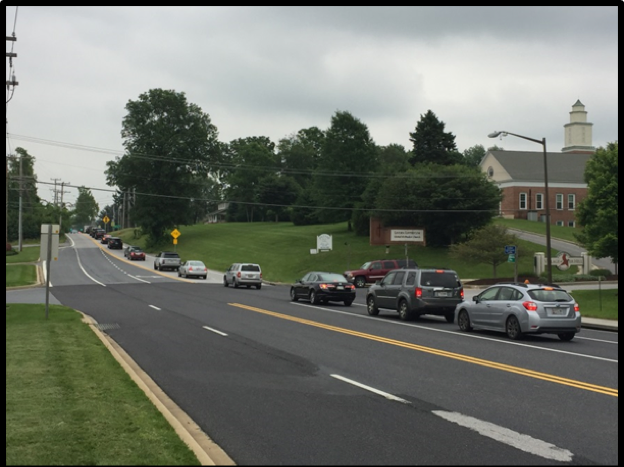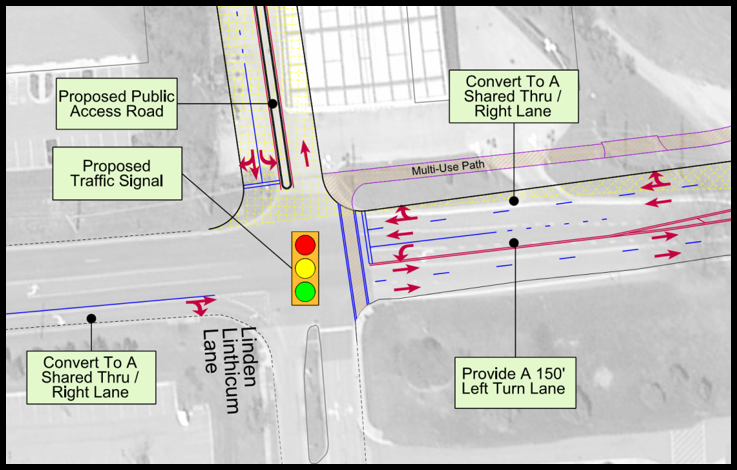 Issue # 3: Inadequate left turn lane length to enter Sheppard Lane
The length of the left turn lane along Clarksville Pike entering Sheppard Lane creates a bottleneck eastbound on Clarksville Pike, causing backups and delays, especially during peak traffic times. Therefore, our plan is to widen Clarksville Pike along the frontage to create a continuous dedicated left turn lane at Sheppard Lane.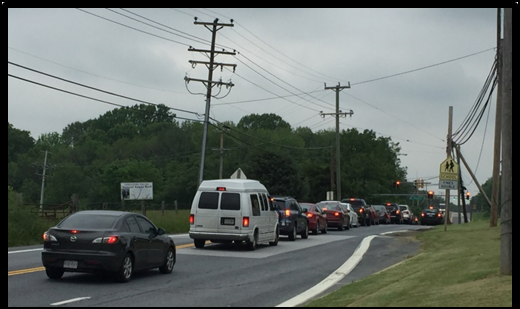 Issue # 4: Sheppard Lane intersection
The Sheppard Lane intersection along Clarksville Pike is another concern for area residents. Therefore, our plan is realign intersection to Clarksville Pike per SHA/County criteria, and add dedicated left and right turn lanes to alleviate congestion and traffic flow.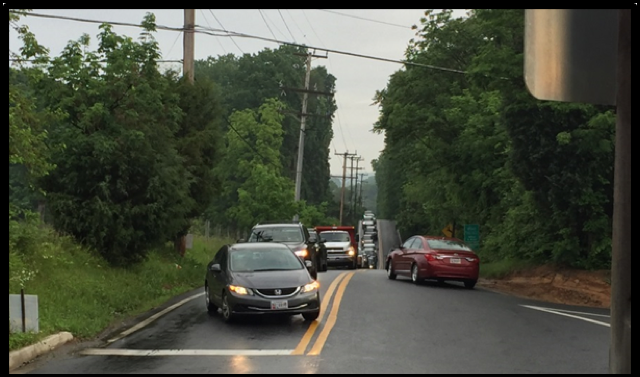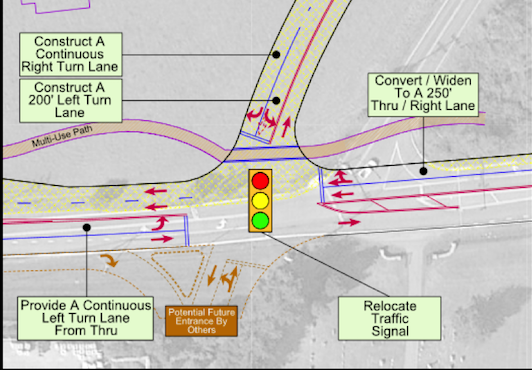 Traffic Simulations
Based on the proposed solutions to the main traffic issues affecting the area, our Erickson Living team estimates that the congestion and traffic delays will be greatly reduced. Please see the traffic simulations below for the difference between the existing traffic and the traffic flow under our proposed changes.
Clarksville Pike Streetscape
In addition to the transportation enhancements along Clarksville Pike, we plan to implement several improvements to the streetscape along Clarksville Pike. These include the addition of multi-use pathways, planting of flowering and shade trees, raised banks (i.e. berms), seating areas, dog park, amphitheater, playground, pickle ball courts and other recreational and open space areas. In total, the Limestone development proposal has dedicated nearly 5 acres of land along Clarksville Pike and the Linden Linthicum Lane extension to public amenities and enhancements that can be enjoyed by larger Clarksville community.
Option A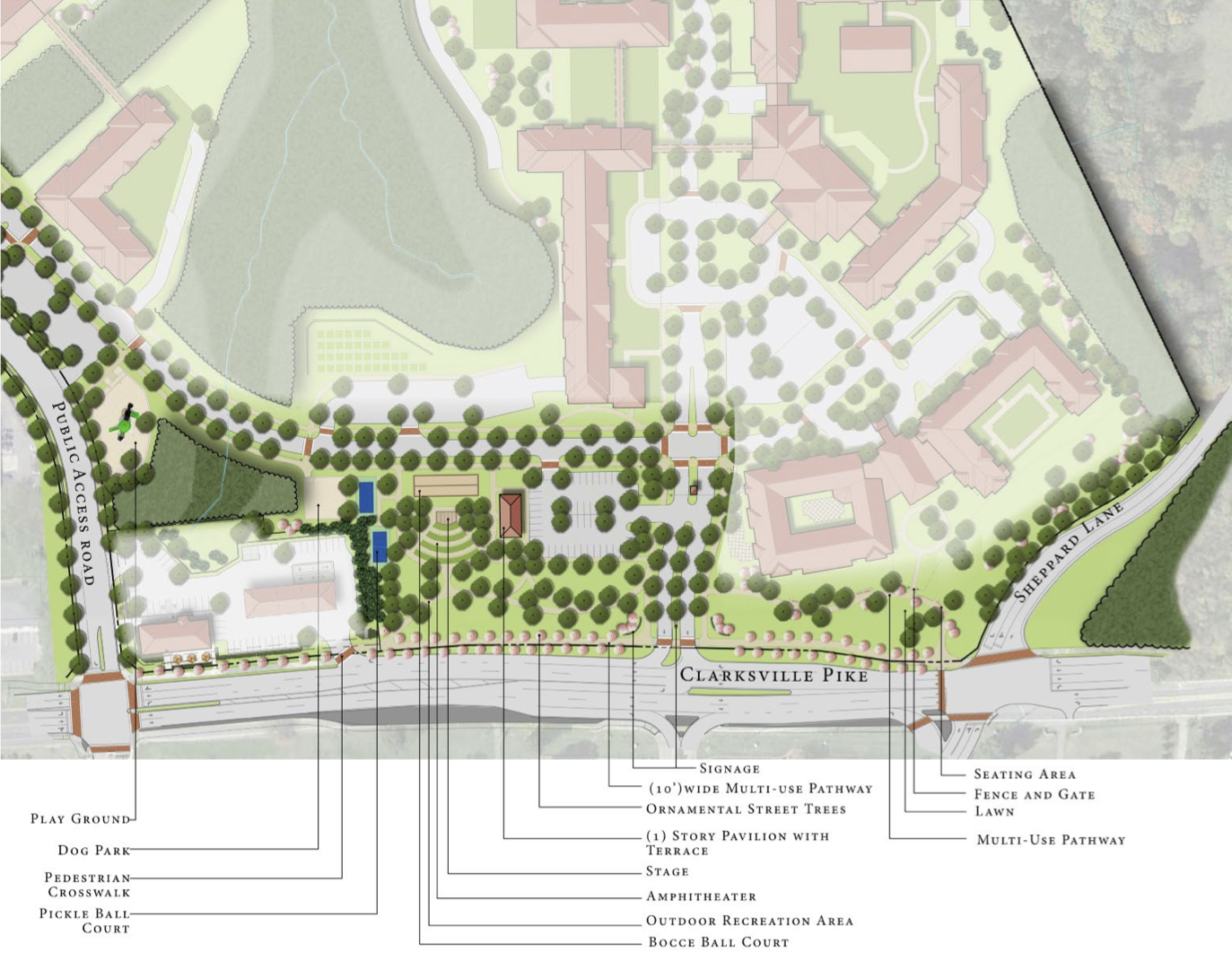 Option B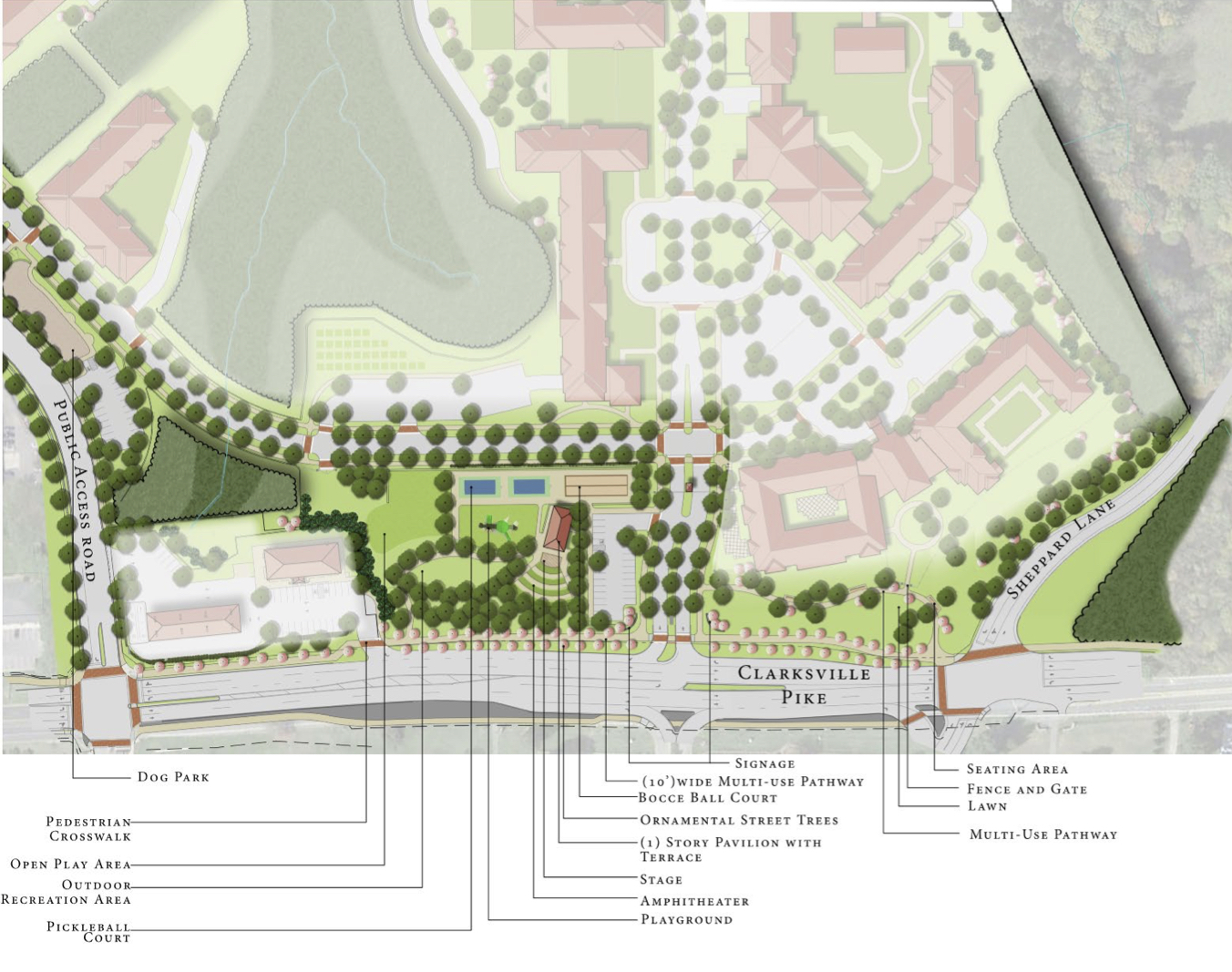 Transportation Enhancements Summary
In working with the Howard County government, community leaders, and area residents, our Erickson Living team has identified all major traffic issues affecting drivers along Clarksville Pike. A summary of all of these transportation enhancements is below.
Install Linden-Linthicum Lane signal and Access Road improvements
Extend the Clarksville Pike existing 5 lane section to Sheppard Lane
Provide synchronized and interconnected traffic signals
Limit Limestone Valley access on Clarksville Pike to single entrance
Provide secondary entrance to property via Access Road
Upgrade Sheppard Lane/Clarksville Pike intersection
Incorporate elements from the Clarksville Pike streetscape plan
CONTACT US
If you have a general question or a media inquiry, please complete and submit the form below.