Development Concept Plan
The development plan for the Erickson Living at Limestone Valley site gets updated based on community input along with county requirements. Therefore, the latest changes are included below, and will continue to be updated as the plan for this project evolves.
Download the development concept plan our Erickson Living team submitted on July 28th, 2017.
You can also download the petition to amend the general plan our Erickson Living team submitted on September 19th, 2017.
Proposed Community Location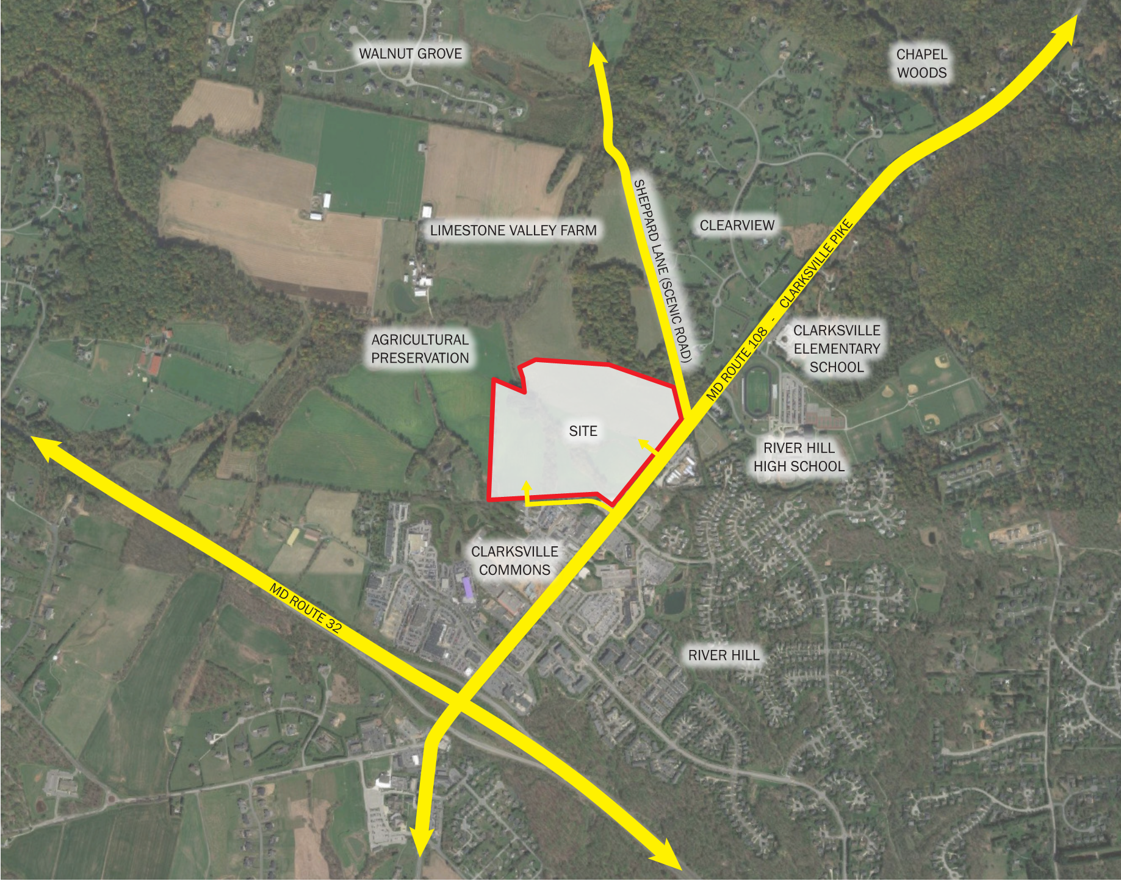 Limestone Valley Design Concept
The Limestone Valley site takes into account sustainable design and construction methods. Our Erickson Living team is working with Live Green Howard County to implement the best in sustainable design and operation practices. These include the following:
Sustainable Design & Construction
Storm Water Runoff Bio-Retention
Energy Efficient Heating & Cooling Systems
LED Lighting
Low VOC Carpet & Paint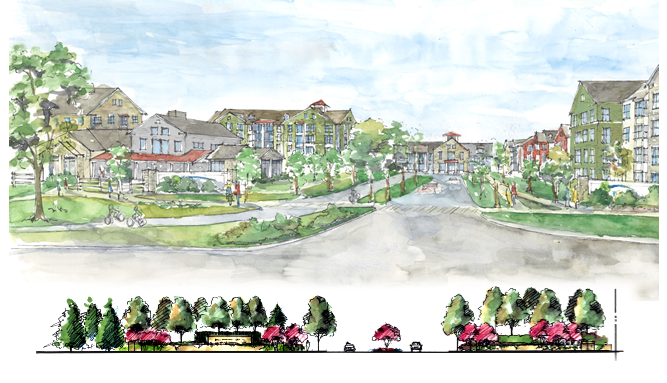 Updated Development Plan
The design team will continue to refine proposed concept plan(s) for Erickson Living at Limestone Valley based upon requirements and feedback from the State, County and community during this process. The image shown below is the latest proposed concept plan(s) for Erickson Living at Limestone Valley.
Option A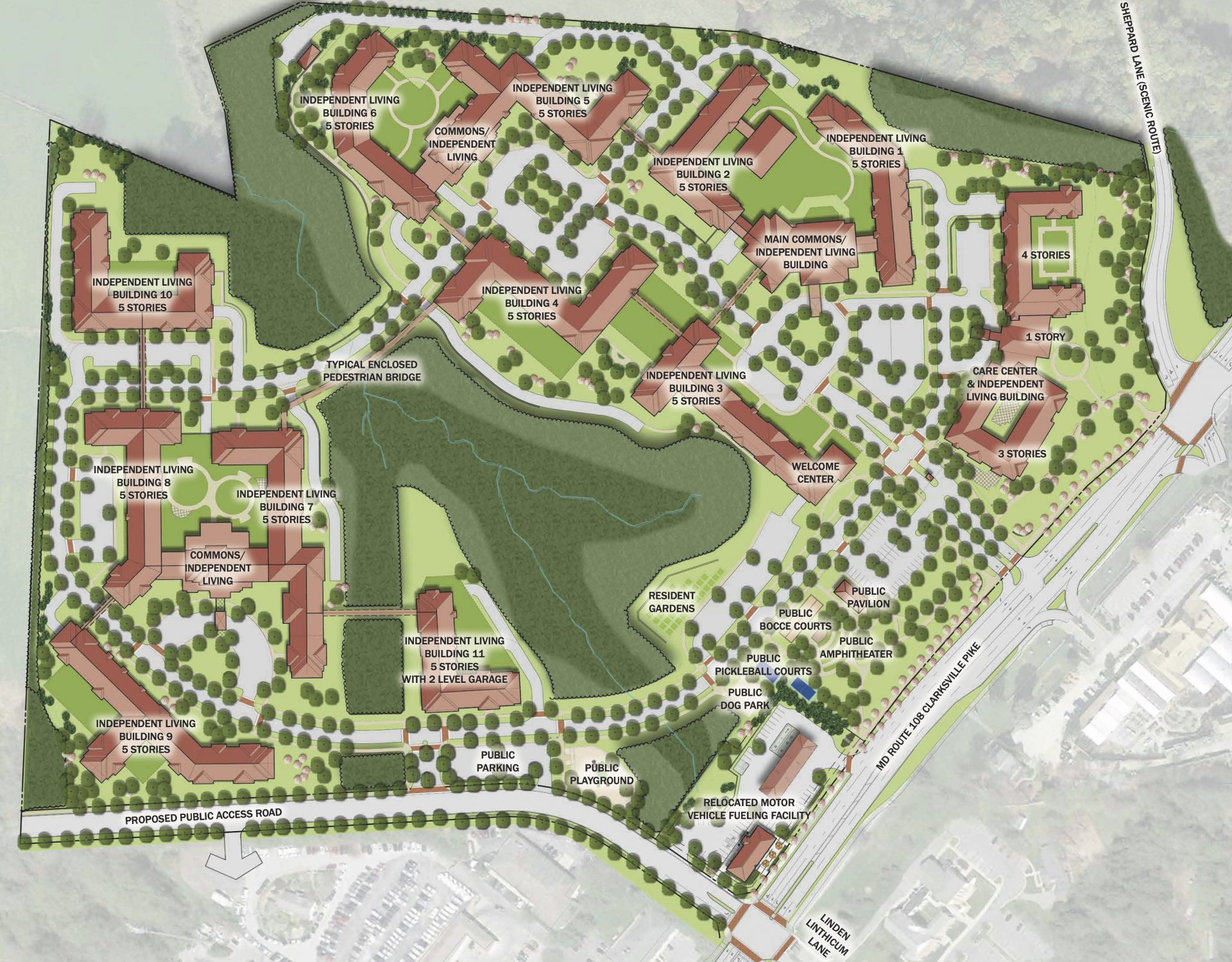 Option B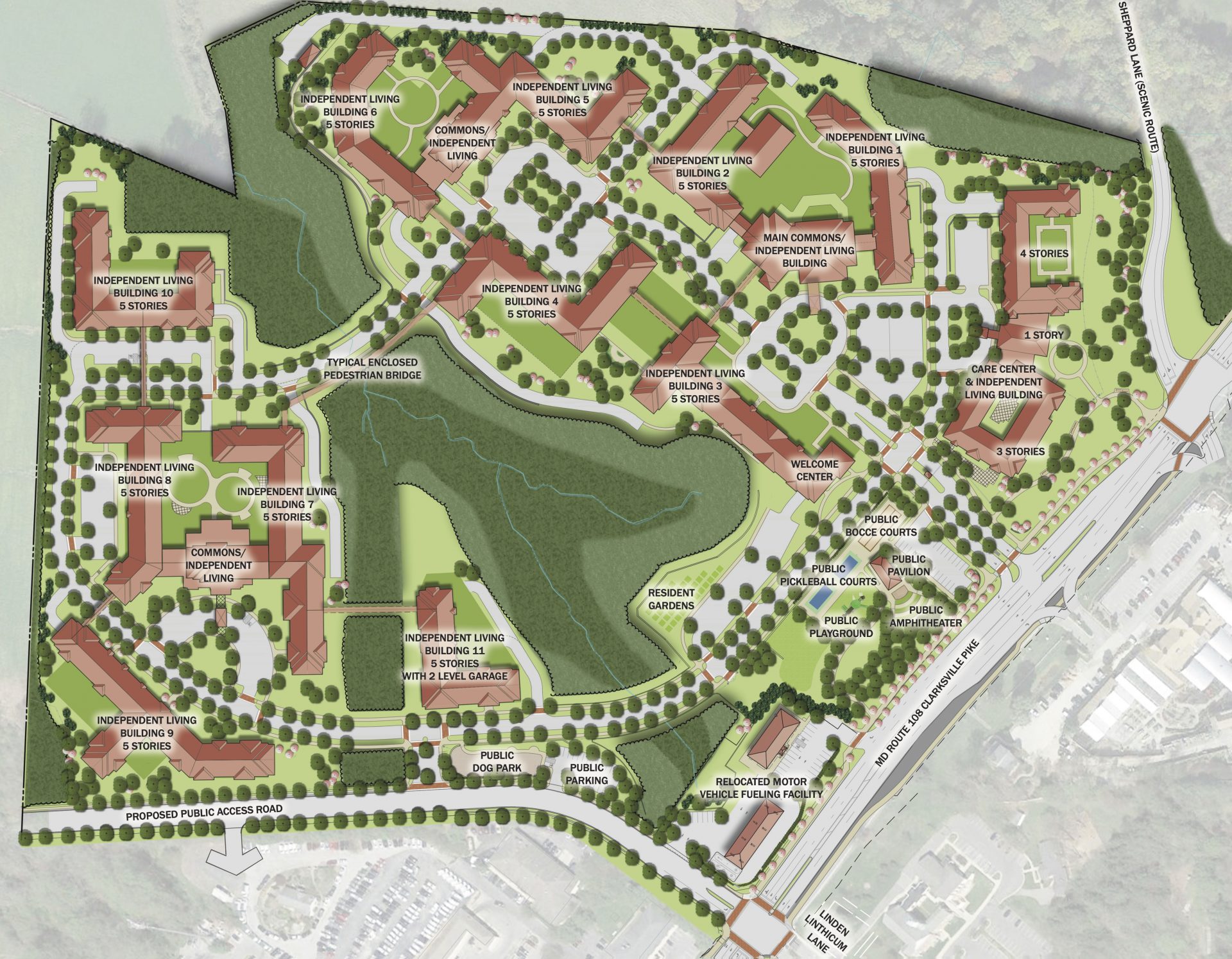 Balloon Test
In December 2017, Erickson Living conducted a balloon test for the proposed Limestone development.
Market Information
Consumer Research Report: Results of a consumer study to determine the demand and the market's preferences for an Erickson Living community proposed for the corner of Clarksville Pike and Sheppard Lane in Clarksville, Maryland.
Demand Study: A report and analysis by Sage Policy Group of the demographics, supply and demand for a continuing care retirement community in Howard County.
CONTACT US
If you have a general question or a media inquiry, please complete and submit the form below.